On June 22, the 5th Wolfberry Industry Expo with the theme of "Blessing the World and Sharing Health" opened in Zhongning.
Since the 18th National Congress of the Communist Party of China, General Secretary Xi Jinping has visited Ningxia twice, and both fully affirmed and put forward ardent hope for the wolfberry industry. In recent years, Ningxia has kept its entrustment firmly in mind, vigorously promoted the development of the entire industrial chain of modern wolfberry, and achieved new breakthroughs in increasing varieties, improving quality, and creating brands. The modern wolfberry industry has gradually embarked on a new path of high-quality development.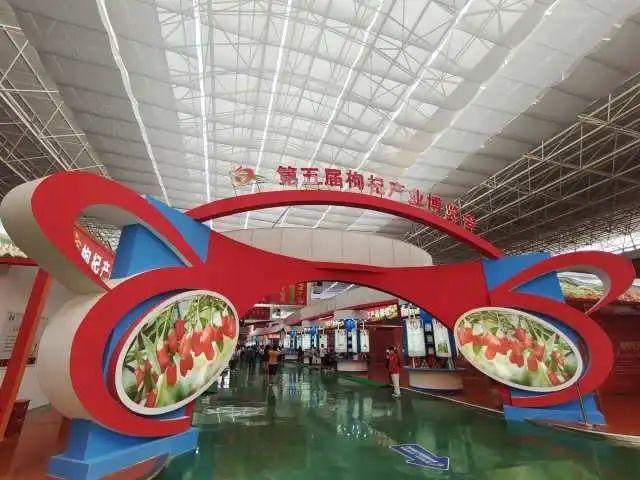 This expo is an important measure and specific action for Ningxia to promote the characteristic development of the modern wolfberry industry and help the ecological protection of the Yellow River Basin and the construction of a high-quality development pilot area. Ningxia will protect the "quality" of the development of the wolfberry industry, adhere to the principle that "good wolfberry is grown, but also managed", and build the "four major systems" of wolfberry industry standards, green prevention and control, inspection and testing, and product traceability. , to maintain the reputation of "authentic treasures". Grasp the "brand" which is the key to the development of the wolfberry industry, make the two regional public brands of "Ningxia wolfberry" and "Zhongning wolfberry" more famous, cultivate more famous and special new wolfberry brands, and drive the healthy development of the wolfberry industry. Consolidate the "market" which is the foundation of the development of the wolfberry industry, build a healthy and prosperous wolfberry market based on the rule of law, and actively integrate into Ningxia's practice of building a highland of scientific and technological innovation, a modern industrial base, a green ecological treasure land, and a prosperous land for investment and consumption.