Colombia's Goldenberry Farms has started selling a palm-sized, edible-rind mini mango with a red, fragrant pulp and a "sweet, juicy taste" under the marketing brand Sweet Sugar Mangos (meaning: Sweet Sugar Mango).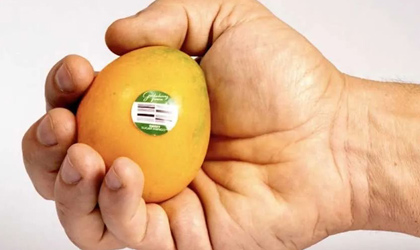 "Unlike other tropical mangoes, Sweet Sugar Mangos has no fibrous pulp," Goldenberry Farms, based in Colombia's northwestern province of Antioquia, said in a press release."These mini mangoes are all natural, non-GMO, and the peak harvest season is April to September."
Currently Sweet Sugar Mangos is only grown in Colombia's Magdalena region, near Santa Marta on the Caribbean coast.
This registered trademark product is sold in two kilogram cartons containing 18 to 24 mangoes.Goldenberry Farms designed the branded retail kit and mini carton specifically for the sale of this mini mango.
Sweet Sugar Mangos hopes to sell the product worldwide.