Recently, China National Building Materials Group's "Beautiful China Action Month" was successfully held in Chengdu, Sichuan. Sun Tiegang, secretary of the Party Committee and captain of the Sichuan General Team of the Geological Exploration Center of the Group, delivered a speech, and more than 40 people including the team's leadership team, cadres and workers participated in the event.
Activity speech
Sun Tiegang said that for a long time, the Sichuan team has adhered to the concept of green exploration, adhered to green development as the strategic direction of enterprise transformation and upgrading, and integrated environmental protection, energy conservation and pollution prevention throughout the entire production and operation process, and accelerated the construction of geological exploration service industry, Non-metallic mining is the main industry, and green emerging industries are the new development focus. It has successively carried out green mine construction, ecological environment restoration and management, geological disaster prevention, environmental testing and other businesses to achieve the harmonious unity of enterprise development and ecological environment.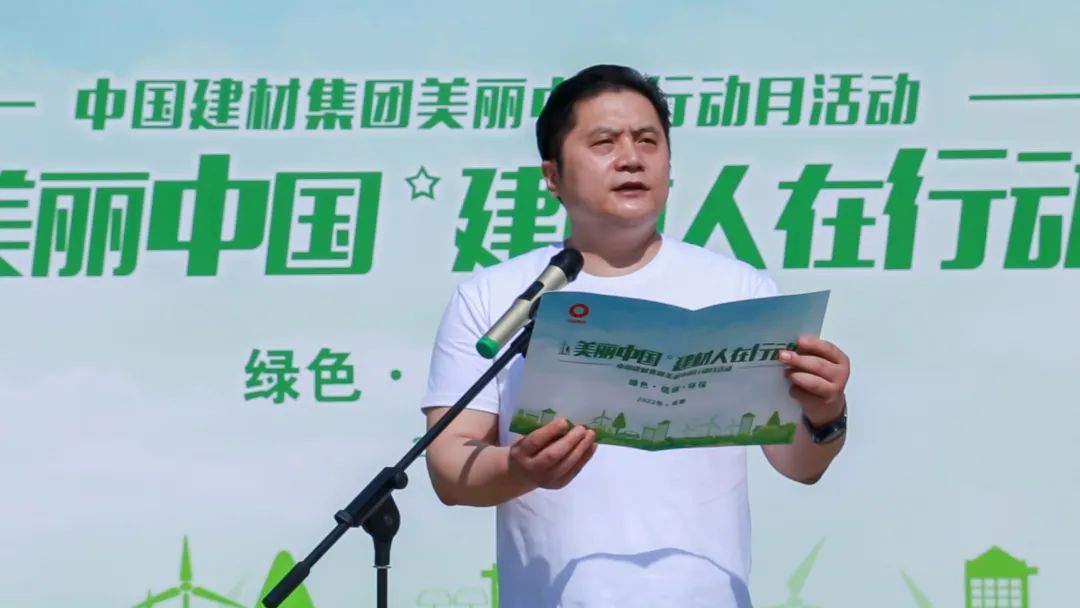 He emphasized that the team should take this event as an opportunity to firmly establish the concept of green development, unswervingly follow the path of green and sustainable development, and strive to build a resource-saving and environment-friendly green enterprise, so as to achieve the strategic goal of carbon peaking and carbon neutrality. Contribute to building materials and welcome the victory of the 20th Party Congress with outstanding achievements in ecological and environmental protection work.
Wonderful event moment
Green seminar
A special study seminar on "green, low-carbon and environmental protection" was held to conduct in-depth discussions on actively advocating a green lifestyle, improving the level of ecological and environmental protection management, and transforming and upgrading to a green industry for ecological restoration.
green riding
Cycling around the lake along the lakeside bicycle path of Fenghuang Lake Wetland Park for a week, with a total length of 5km, while feeling the joy of riding, using bicycle wheels to spread the concept of green and low-carbon travel.
green public welfare
Carry out the voluntary service action of picking up garbage, distribute environmental protection manuals to pedestrians, practice the new fashion of garbage classification with practical actions, and advocate a new way of green life.
green education
Receive green-themed education at Qingbaijiang Museum, feel the phoenix nirvana of Qingbaijiang District's transformation from a polluted area to an ecological civilization construction demonstration area, and deeply understand the rich connotation of "green sustainable development".
Through this "Beautiful China Action Month" activity, a new trend of "green, low-carbon and environmental protection" ecological civilization has been set off in the general team. Everyone expressed that they will continue to actively practice the concept of green development in the future, starting from daily and from bit by bit. , to be an advocate, practitioner and propagandist of low-carbon life and green development, and contribute building materials to the continuous improvement of the ecological environment and the construction of a beautiful China.
Original title: "Beautiful China ㉑丨 China National Building Materials Group's "Beautiful China Action Month" (Chengdu Station, Sichuan) was successfully held"