Today, the overall carbon neutral sector fell 1.46%, of which 14 stocks rose, 4 stocks were flat, and 105 stocks fell.
Data show that as of today, the carbon neutral sector has increased by -0.92% in the past week, 1.48% in the past month, and -4.20% in the past quarter.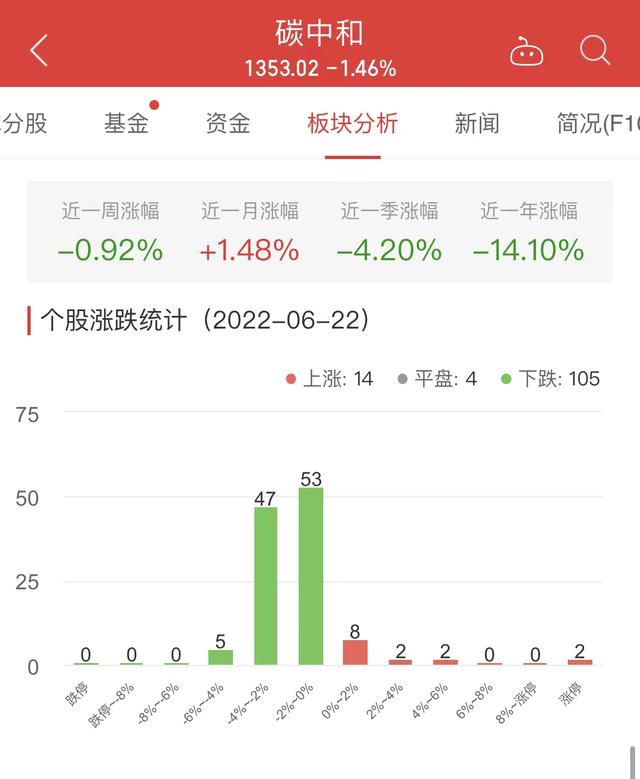 Among them, Yanhua Intelligent, Akcome Technology, Hanwei Technology, Huatong Co., Ltd., and Dashi Intelligent ranked the top five in the sector, with increases of 10.11%, 9.89%, 5.91%, 4.27%, and 3.46% respectively.
Keyuan Wisdom, Baoxin Technology, Huaxi Energy, Jinkong Power, and Yinzhijie ranked the bottom five in the increase list, with increases of -5.72%, -5.61%, -5.38%, -5.29%, and -4.78% respectively.