On the morning of June 22, the Yongzhou Division of the 2022 Hunan Innovation and Entrepreneurship Competition was launched in Daoxian, Yongzhou. This competition is guided by Hunan Torch Entrepreneurship Center, hosted by Yongzhou Municipal Science and Technology Bureau and Daoxian People's Government. A total of 35 companies participated.
The competition consists of two groups: small and micro enterprise group and growing enterprise group, which will be conducted in the form of on-site speeches. Each participating enterprise will come to the stage to introduce the project in turn, and expert judges will ask questions and score on the spot.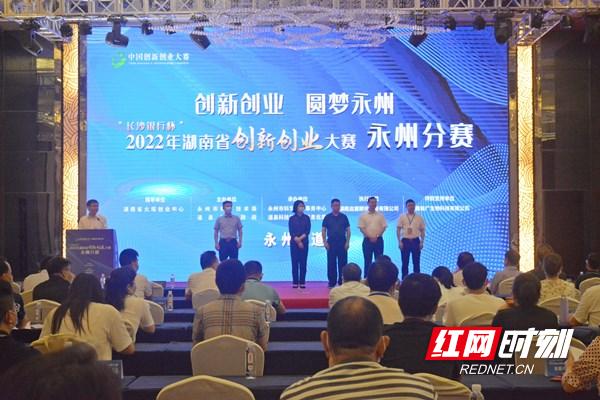 Small and micro enterprise group competition scene.
The event pointed out that the Hunan Innovation and Entrepreneurship Competition is an important part of the China Innovation and Entrepreneurship Competition. The competition will deeply explore the investment value of technology enterprises, focus on enhancing the strategic scientific and technological strength of enterprises, and promote the in-depth development of scientific and technological innovation and entrepreneurship. Relevant departments at all levels should strengthen the supply of innovative services, fully tap the value of scientific and technological enterprises, strive to improve the technological innovation capabilities of enterprises, and achieve win-win development of preferred enterprises and venture capital. It is necessary to strengthen the listing and cultivation services of enterprises, promote the integrated development of enterprises, and promote the integrated development of the industrial chain and innovation chain.