Infrastructure is an important support for economic and social development, and comprehensively accelerate infrastructure construction to stabilize the economy.On June 21, the press conference of Henan Province's comprehensive acceleration of infrastructure construction to stabilize the economic market was held in Zhengzhou. Ma Jian, Secretary of the Party Group and Director of Henan Provincial Development and Reform Commission, introduced the relevant situation of new major projects in Henan Province in June 2022.
According to reports, according to the work arrangements of the Henan Provincial Party Committee and the Provincial Government, the Henan Provincial Development and Reform Commission and relevant departments have sorted out 48 major infrastructure projects that will start construction in June 2022, with a total investment of 276.8 billion yuan. It is expected that the investment will be completed in the second half of this year. About 36 billion yuan.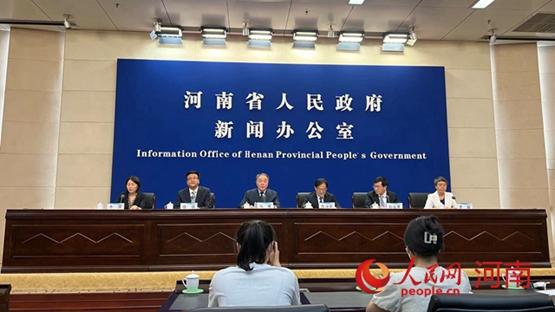 Among them, there are 23 network infrastructure projects with a total investment of 149.08 billion yuan; 4 industrial upgrading infrastructure projects with a total investment of 6.27 billion yuan; 11 urban infrastructure projects with a total investment of 92.85 billion yuan; 7 agricultural and rural infrastructure projects , with a total investment of 28.1 billion yuan; 3 national security infrastructure projects with a total investment of 550 million yuan.
What areas do the 48 projects cover?It is understood that the project covers the five major areas of network, industrial upgrading, urban, agricultural and rural, and national security identified at the 11th meeting of the Central Finance and Economics Committee, including transportation, energy, water conservancy, new infrastructure, technology, logistics, urban There are 15 sub-sectors including mass transportation integration, public facilities to make up for shortcomings, public service facilities, resilient cities, high-standard farmland, modern agricultural industry, beautiful countryside, strategic material reserves, and financial infrastructure; there are both Pingdingshan, which is convenient for people to travel. Transportation infrastructure projects such as Luohe-Zhoukou high-speed railway, Lankao-Fengqiu Expressway, Liangzhou Avenue north extension, etc., also have urban and rural power distribution networks, renovation of old urban communities, pilot projects of four modernizations in rural water supply, and renovation of rural toilets, which are related to the vital interests of the common people. There are also projects to improve the resilience of public facilities, such as urban drainage and waterlogging prevention, gas pipeline renewal and renovation, and the National Engineering Research Center for the detection of new and major infectious diseases, which are related to the life, health and property safety of the people.
At present, with the continuous and in-depth progress of major project construction activities such as the "three batches", the growth rate of infrastructure investment in Henan Province has rebounded from a low level. There is still a gap with the national average.In June, 48 major infrastructure projects were newly started, which is conducive to further establishing the clear orientation of "project is king". By focusing on starting a batch of provincial-level major projects, it will drive cities and counties to speed up infrastructure construction and release to the society. Highlight the strong signal that investment is driving and stabilizing the broader economic market, and enhance market expectations and the confidence of market players.